Trail Running in Venice: discover the history and the wonderful natural environment of the lagoon and its islands.
Take a trail running tour to visit different landscapes and learn more about the lagoon and Venetian history. The courses are designed to run on unusual, relaxing and literally off the beaten tracks.
All trail running tours take place in the islands of the Venetian lagoon to let you discover the ancient roots of Venice.
The tours
Thanks to our network we are able to join together different activities to deliver you a great experience. All our trail running tours are fully customized time to time, anyway we provide you below some example suggestions for a great experience.
Sant'Erasmo and nearby islands
Meet us in Venice and reach together the island. Get changed with your running gear and go for a trail running along the shores to get in touch with the natural environment of the Venetian lagoon. It is time to stretch your muscles, have a light breakfast at a close facility and rest a bit. All right, it is time to go again! Get on a single kayak and navigate the lagoon to visit the close islands. Go ashore and have lunch in a small restaurant. Go back to Sant'Erasmo island, have a shower and get ready to continue your day as you prefer, our guides will give you hints to do it in the best way.
Located in the middle of the lagoon, Sant'Erasmo is called by Venetians the "farm" of Venice from where most of the vegetables are shipped daily to the ancient Rialto market, really well-known for its wonderful violetto artichoke and really famous Venetian row families.
Lido and Pellestrina islands



Meet your guide and get to Lido island, start the trail running and learn about the particular environment visiting the pine woods, the beach and the lagoon side. Have a light breakfast, take a rest and get your bikes. Run along Lido island and reach Pellestrina island passing through the old villages and breathing the fresh lagoon air. Stop for lunch in one of the suggested restaurant or have an informal lunch in a old house eating local food prepared in traditional recipes.
Lido island is the place where Venetian established the first settlements many centuries ago, before building the actual Venice city; its shores face both the lagoon and the Adriatic sea and have protected areas to preserve the biodiversity.
Pellestrina, a long and thin fishermen island, close to Lido island, facing the sea and the lagoon: the perfect place to breathe the inspiring lagoon air, spend relaxing time, eat wonderful fish and peoci after a great run across its cozy villages.
Trail running tech specs
Distance: from 7 to 12 km
Path specs: mix of hard and soft sand, land, wooden paths, tarmac
Ascents & descents: not significant (sand generally is tough enough 🙂 )
Add-on sport activities: bike tours, kayak tours
---
Additional information
Recommended equipment
Trail-running backpack, water, proper running clothes according to season/weather, trail running shoes – spikes not required. Overall recommendation: please run in a light-weight gear (if you do not have an idea of what it means just check the bullet points list in the post on our 'Unreachable Great Master of light weight' Andy aka The Light Runner! forget the light painting torches;)
Additional services
Showers and/or changing rooms are available on selected tours and selected periods of the year. We will communicate you in advance if there will be such services available for the booked tour; if not and it is summertime, keep in mind that we are going in the middle of clean water, so you can refresh yourself diving into it; if not and it is other season, well…be sure to have all you could need in your backpack, it is a trail running tour!
Transfers
According to the number of participants and places of stay (public or private transportation means).
NEW! Trail running on the mountains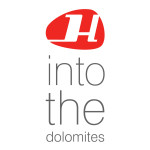 Starting from 2016, Venice by Run is partner of Holimites – holiday and sports in dolomites, a well recognized sport tour company operating in the Dolomites: check out its website for more trail running.